Wear Blue for the Oceans!
In preparation for World Ocean Day June 8th, a UN recognized holiday! http://www.worldoceansday.org/
You Can submit a photo of yourself holding a sign that says I Wear Blue For the Oceans to (You can use these graphics):
https://www.facebook.com/events/506160036190762
Here are the details: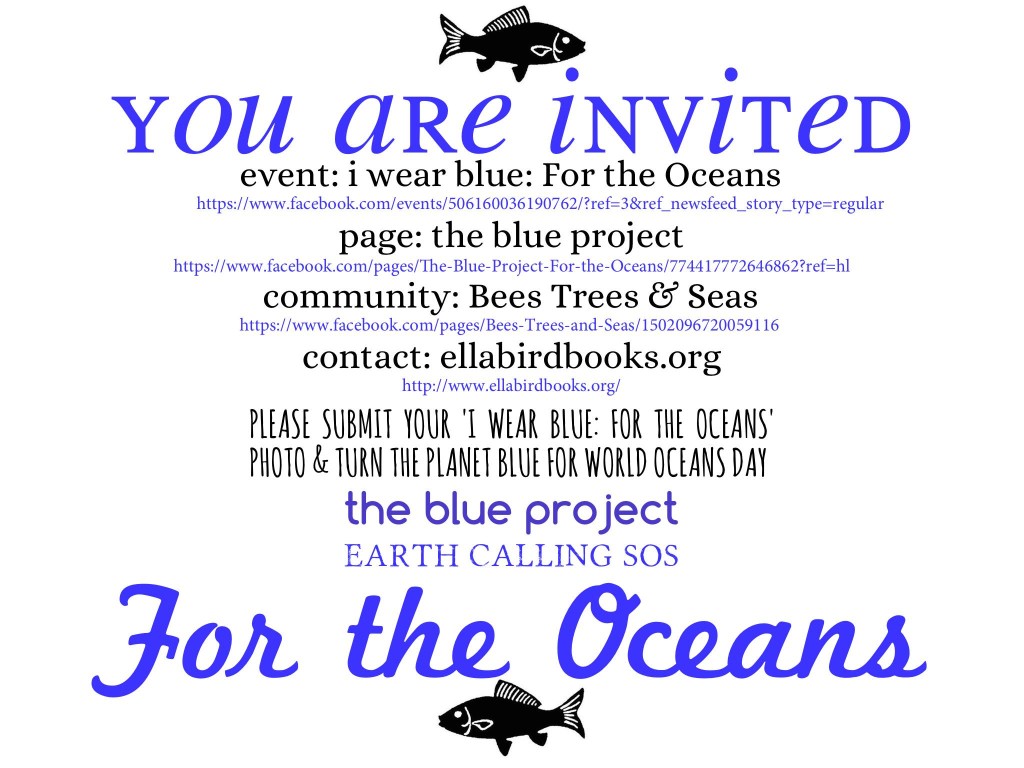 ____
Liquid Hike with Michele the Trainer…Healthy Interests Creating Healthy People!
_____
Michele the Trainer is your Wellness Expert, Motivational and Wellness Speaker, Published Author, Concierge Celebrity Personal Trainer, voted Best Fitness Trainer Los Angeles Daily News 2013/2014. Michele's success losing 165 pounds holistically and keeping it off since 1998 is very inspirational. Click here for fun free stuff and information from Michele the Trainer
877-409-1758
www.michelethetrainerwellness.com
Here is Michele's Amazon.com author page where you can find her book, Sexy Salads: