Episode 21 of the Michele the Trainer Show features a LiquidHike Interview show with Jools Farrell Quartermaster, Lead and Medic for and from Sea Shepherd Sydney Australia returning to discuss Sea Shepherd Global's campaigns 'Operation IceFish 1 & 2, The Patagonian Toothfish, and the equipment they use onboard their vessels.
Thanks to Sea Shepherd Global for these images of Operation IceFish 1, where a poaching vessel sunk itself to destroy evidence. (Listen to Episode 21 of the Michele the Trainer Show for details!)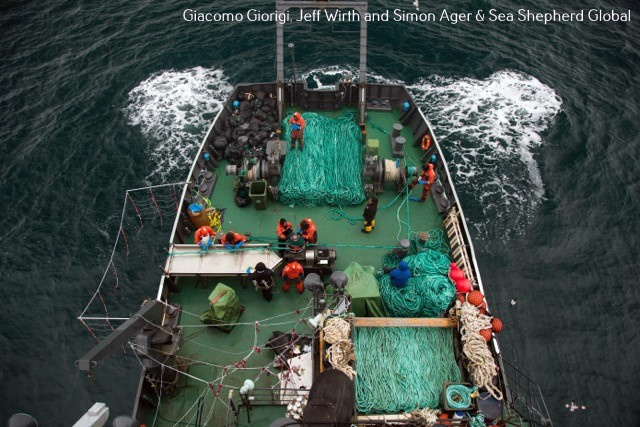 Nets retrieved from the most notorious of the poacher vessel Thunder.
These animals are bycatch (collateral damage) from the miles of illegal gill nets retrieved from the poaching vessels.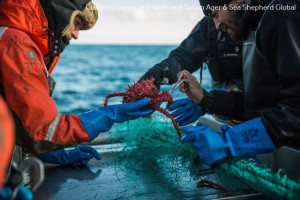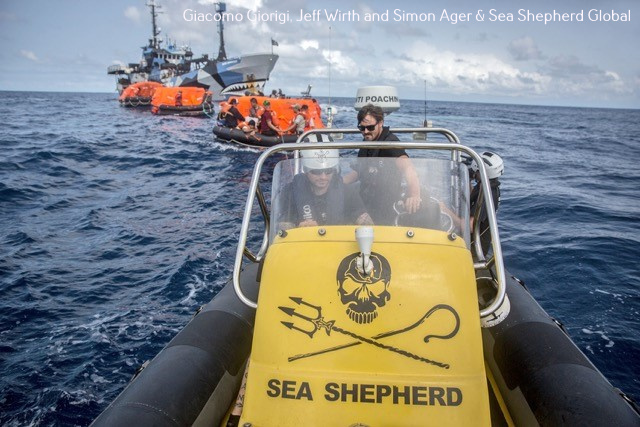 Operation IceFish 1 – The poaching vessel, Thunder, sinks after being scuttled (sunk) by its own captain and officers.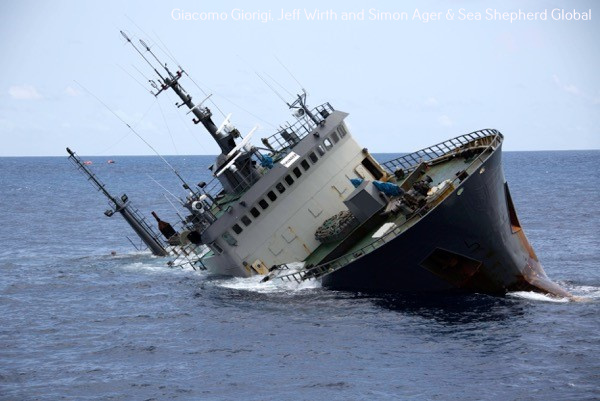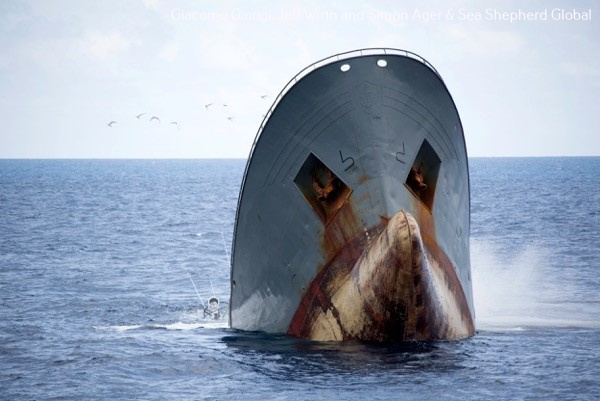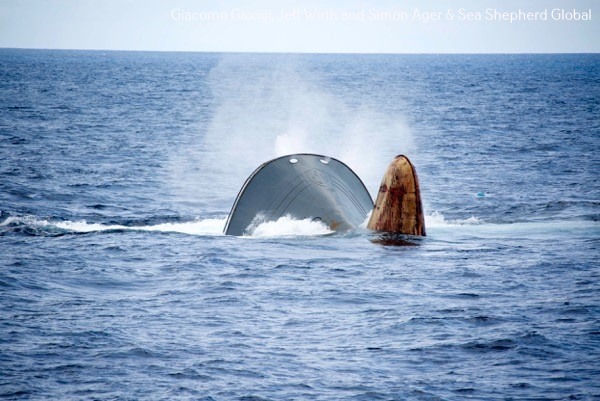 Learn about the Sea Shepherds:
http://www.seashepherd.org.au/
Learn about Operation IceFish:
Sea Shepherds Operation IceFish
Watch this exciting video released by Captain Paul Watson – Sea Shepherd Global's video regarding the Arrest of the Kunlun.!  https://www.youtube.com/watch?v=n3V1Wh7w7Bc
Description:  Sea Shepherd Captain Sid Chakravarty speaking from the Southern Ocean about the arrest of the KUNLUN.
The KUNLUN fled from the Southern Ocean and was arrested this week (2016) in Senegal.  Sea Shepherd worked with Senegal to stop poachers three years ago and Senegal was informed about the possibility of the KUNLUN trying to offload their illegal cargo in West Africa. Last year the KUNLUN was arrested in Thailand but bribed officials to escape. Last Year, 2015,  Sea Shepherd stopped the THUNDER off Sao Tome after a 110 day pursuit ending with the scuttling of the THUNDER by her captain. Also last year Sea Shepherd assisted with the arrests of the two of the Bandit Six in Cape Verde. The search for the VIKING continues along with the search for the outlaw Japanese whaling fleet.
Learn facts about the Patagonian Toothfish (Chilean Sea Bass) by listening Episode 2 of the LiquidHike Show:
Liquid Hike Patagonian Toothfish (Chilean Sea Bass) Michele The Trainer Episode 2