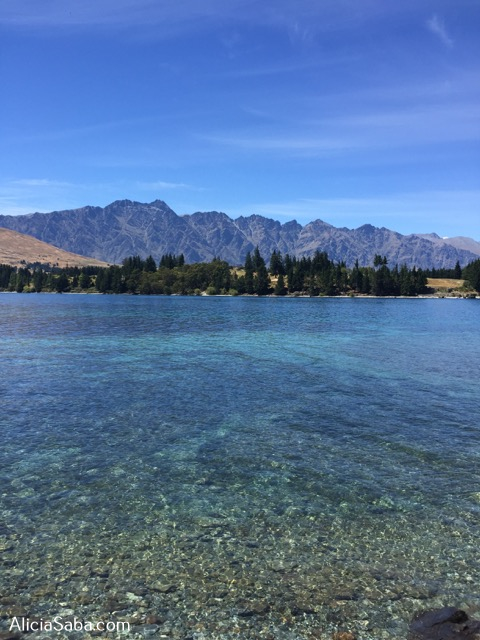 Tasmanian Devil is our favorite character in Bugs Bunny, but today we're going to visit Google Maps, go southern hemisphere, and instead look for the Tasman Sea.  In the Tasman Sea, you can see Tasmania (Australian Island State) to the left under Australia and New Zealand to the right.  New Zealand has a North Island and South Island an I was hoping to talk about only one of them, but I can't limit this post!  Also note there is a tiny gem to the south of South Island, Stewart's Island.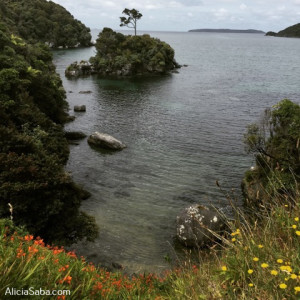 Lord of the Rings Fan?  Let's visit MORDOR!
Tongariro Alpine Crossing – Tongariro National Park is located in New Zealand's North Island, and is a world cultural and natural world heritage site. The Alpine Crossing is listed as one of the 10 best one-day treks in the world. Let's do it!
The Lord of the Rings Movie Sets – The Lord of the Rings movies were filmed in New Zealand (both North and South) and many of the sets from the film are still there. Hobbiton, where the Lord of the Rings trilogy starts, is a real place that you can visit and walk around. I live in Los Angeles, but this is a whole other kind of movie making. Definitely on my list, even if just to geek out with friends and say I was there.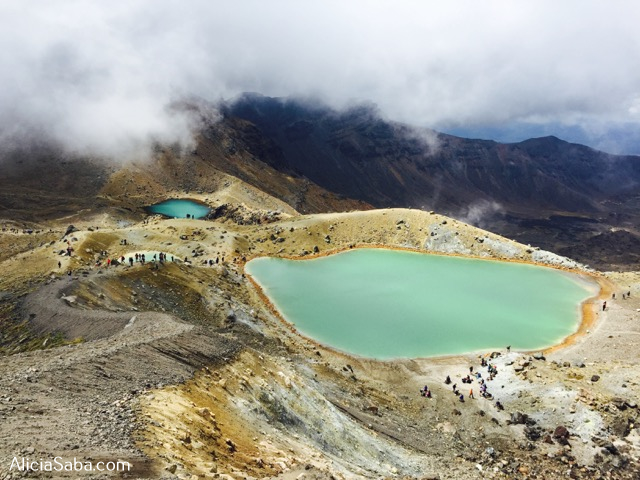 Tongariro Crossing http://www.tongarirocrossing.org.nz/the-lord-of-the-rings.html
South Island – The South Island of New Zealand is one of the most beautiful places in the world. From rugged coasts to glacier-capped mountains, it's like California in miniature. They even have a wine country. There are breath-taking views and amazing places to see. They even have fjords!
Queenstown – I am so hooked on this little city. With a population of about 14,000 it seems quaint to me, but there is so much to do. It's also the jumping off point for everything from actual bungee jumping to skiing. It is on the shores of Lake Wakatipu and the photos are outstanding.
Our header image is Queenstown.  This place has a ton of good plant friendly food!
http://www.happycow.net/australia/new_zealand/
Vudu Café– They have an awesome sounding vegan main dish that is made with lentils, potato, and pinenut cream. YUM!
Johnny Barr's – This is an American style sandwich shop with a separate vegetarian menu. There are lots of great options that are veg*. It looks like a fun place to eat.
Freiya's Indian Restaurant –  Mixed but they also offer vegan options. It is usually not difficult to make Indian foods vegan and it sounds nice with a "modern interior with soft background music."
Lake Pukaki and Aoraki/ Mt. Cook – More Lord of the Rings here, but it doesn't matter. Wow! A 12,000 foot mountain, a crystal clear lake and an Alps to Ocean bike trail. The views and the activities are all just amazing. I want to bike along the side of the lake and hike up along the snow line of a huge mountain on the same day.
Special Thanks to Alicia Saba for these images!
Michele the Trainer
Engineering/Freelance Global Project Manager
Author, Public Speaker, Podcast Host at Michele the Trainer Show
Personal Trainer, Wellness Expert & Mentor/Lifecoach
877-409-1758
Projects MTTCS: www.MTTConsultingSolutions.com
Speaking: www.MicheleTheTrainerWellness.com
Health/Wellness: www.MicheleTheTrainer.com
Michele's Blog: www.EngineeringWellness.com
Nature Blog: www.LiquidHike.com
Follow Me: Amazon Twitter Yelp LinkedIn Instagram Facebook YouTube Pinterest