"Aren't the clouds beautiful? They look like big balls of cotton… I could just lie here all day, and watch them drift by… If you use your imagination, you can see lots of things in the cloud formations… What do you think you see, Linus?"
"Well, those clouds up there look like the map of the British Honduras on the Caribbean… That cloud up there looks a little like the profile of Thomas Eakins, the famous painter and sculptor… And that group of clouds over there gives me the impression of the stoning of Stephen… I can see the apostle Paul standing there to one side…"
"Uh huh… That's very good… What do you see in the clouds, Charlie Brown?"
"Well, I was going to say I saw a ducky and a horsie, but I changed my mind!"
― Charles M. Schulz, The Complete Peanuts, Vol. 5: 1959-1960
(Cloud Photo Dallas Texas Arboretum by Ritu Rao)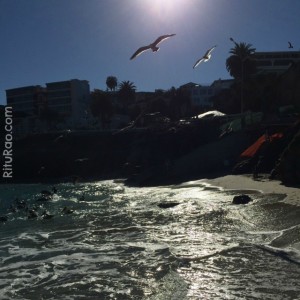 Look up!  We don't look up enough.  We don't look at the sunset enough.  We don't observe the birds enough.  We don't watch children playing enough.
We don't even ponder or discuss real clouds enough.  Clouds have become a bunch of storage servers under some guy's desk in a cheap rent neighborhood.
Remember and Cloud Gaze (Aeromancy).
Blue skies can be unattainable if you're working corporate all day.  Sometimes we enter in the dark and we leave when it's dark.
Go outside. Go now and look UP!
All of these things represent the beauty found in MOVING, CHANGING and GROWING.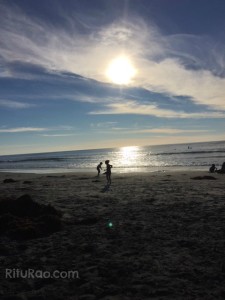 Nobody likes change, but it's easier to embrace when we are adding positive things to our life.  Like a healthy lifestyle. Like a passionate project.
Observing the sunshine and the good energy banishes the fear of change and growth.  Like relaxing and sleeping, these are tasks that we must do.
"Rest is not idleness, and to lie sometimes on the grass under trees on a summer's day, listening to the murmur of the water, or watching the clouds float across the sky, is by no means a waste of time."
― John Lubbock, The Use Of Life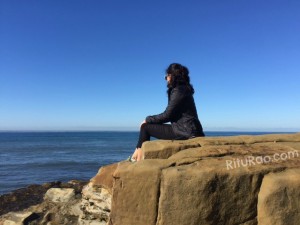 Special thanks to Ritu Rao for her Photos.
Read more about change and shifting forward here: http://riturao.com/
Beach Photos are from San Diego, California including Solana Beach.
____
Liquid Hike with Michele the Trainer…Healthy Interests Creating Healthy People!
_____
Michele the Trainer is your Wellness Expert, Motivational and Wellness Speaker, Published Author, Concierge Celebrity Personal Trainer, voted Best Fitness Trainer Los Angeles Daily News 2013/2014. Michele's success losing 165 pounds holistically and keeping it off since 1998 is very inspirational. Click here for fun free stuff and information from Michele the Trainer
877-409-1758
www.michelethetrainerwellness.com
Here is Michele's Amazon.com author page where you can find her book, Sexy Salads: